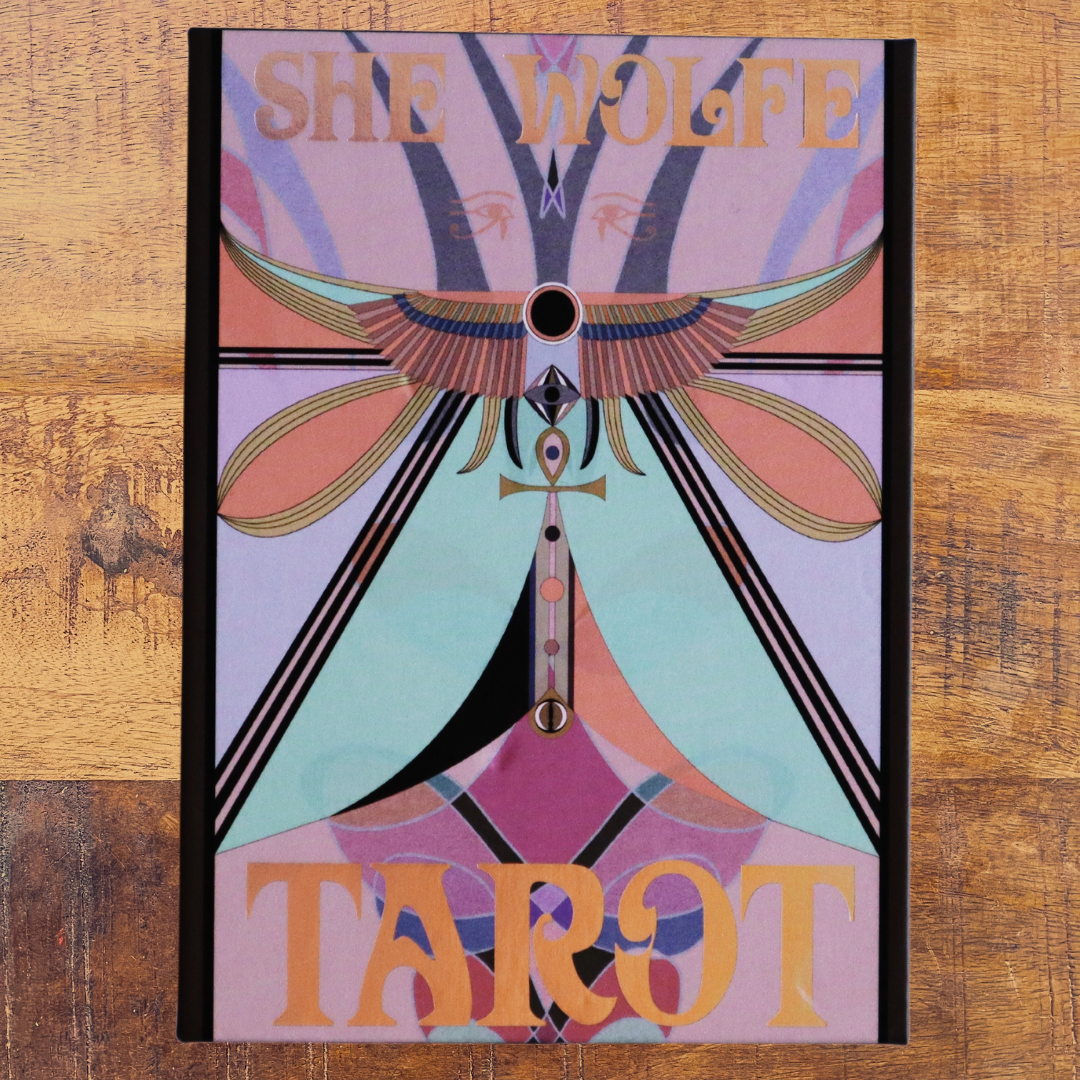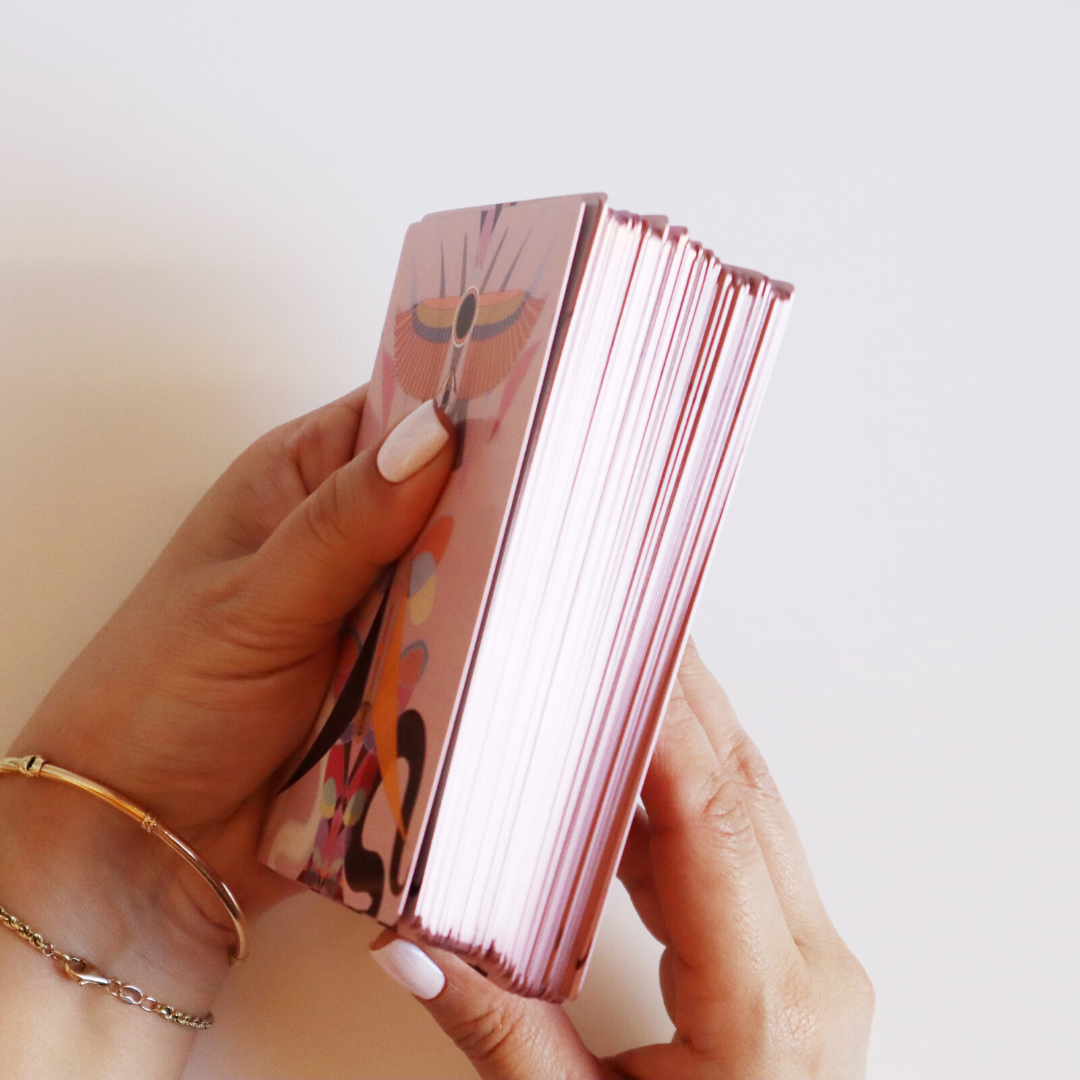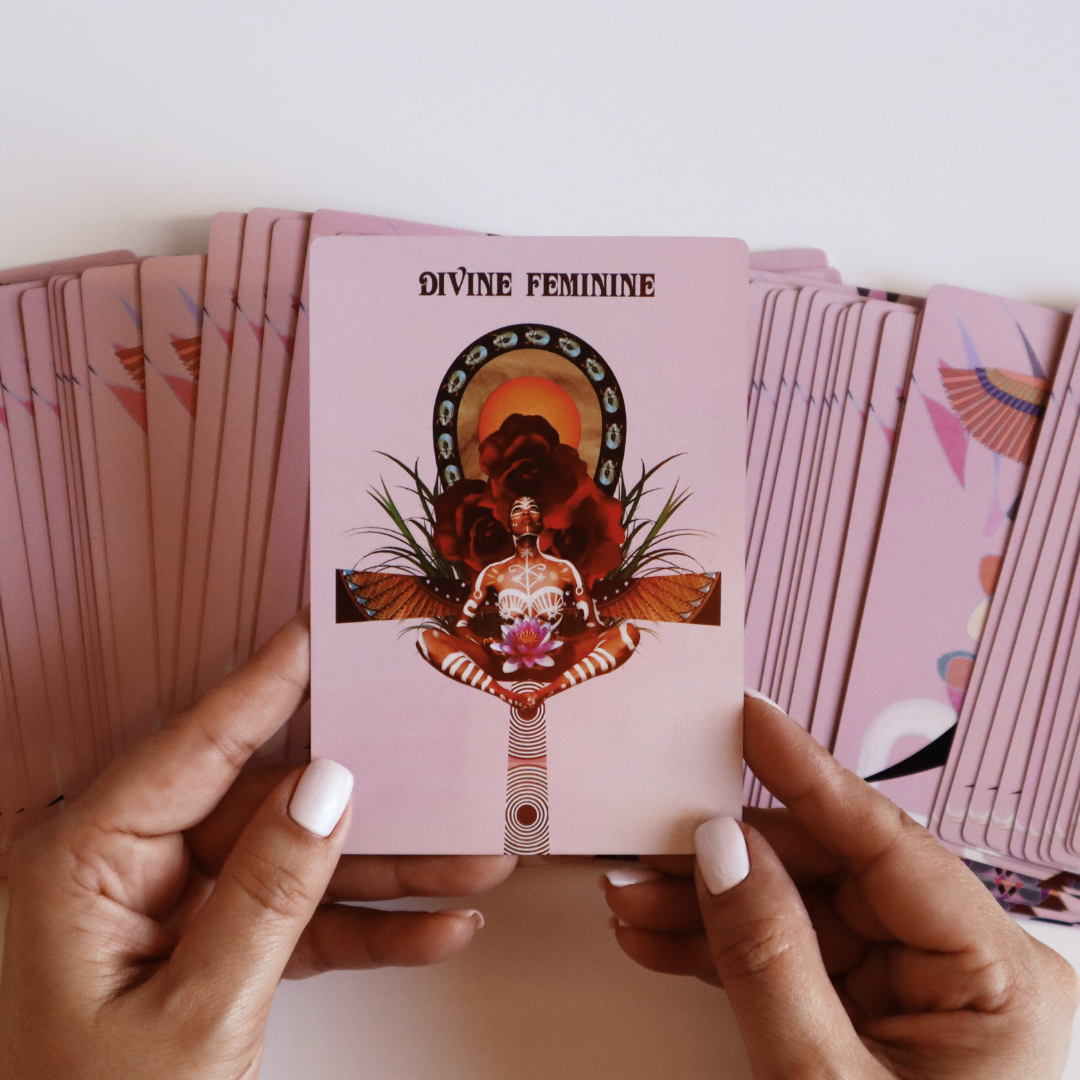 Deemed the 'ultimate feminist' set in 2018, She Wolfe has now been updated to be even more inclusive and diverse!

Themes of the Goddess archetype, desert dreamscapes, and soft, pastel hues all work together in a visual dynamic that is clean, concise, and impactful.

This deck features dozens of women and a few men who elected to be a part of this ever-evolving project, embodying the archetypes with very little guidance - instead coming up with their own poses, and interpretations, of the tarot cards and their meanings. The result is a robust, organic body of work that comes together to celebrate not only the divine feminine but the human form.*

Instead of borders, each suit (cups, wands, pentacles, swords) has its own subtle, muted pastel color as a base. If you fan out the cards from 0-The Fool to Ten of Pentacles, you will see a soft rainbow!

The symbolic nature of the artwork is based off of Thoth tarot, and for that reason is fairly intermediate. The accompanying guidebook is very in-depth, however (200 pages) and not only gives wonderful descriptions of the symbolism for you to follow along with but shares abundant wisdom directly from Devany's own life experience. Countless customers have raved about the loving, supportive nature of the guidebook and how it has made She Wolfe their favorite deck of all time.
Click here to watch the flip-thru.

*Buyers please note this deck features (and celebrates!) nudity. There is nothing sexual about the forms or the poses, but the imagery may offend some people nonetheless. For this reason She Wolfe will likely always remain indie with a cult following.
♡ Divination System: Tarot
♡ Cards: 80-card deck, 101.6 x 140mm
♡ Card stock: glossy
♡ Edges: Rose gold gilded
♡ Box: 2-Part box
♡ Guidebook included: Yes
Share