About
The Space
Aphrodite is a Spiritual Shoppe + Studio that offers Reiki services and curated spiritual tools, intended to help you cultivate and explore your spiritual practice. We source from creators that align with our purpose and ethics, and that have made their crafts with a lot of love and intention. Quality and sustainability are a priority when items are hand-selected. A few crystals are sold on the website but the bulk are sold on Instagram Live Sales. You can find more information on the Live Sales and dates by following @shoppe.aphrodite on Instagram.
Follow us on Instagram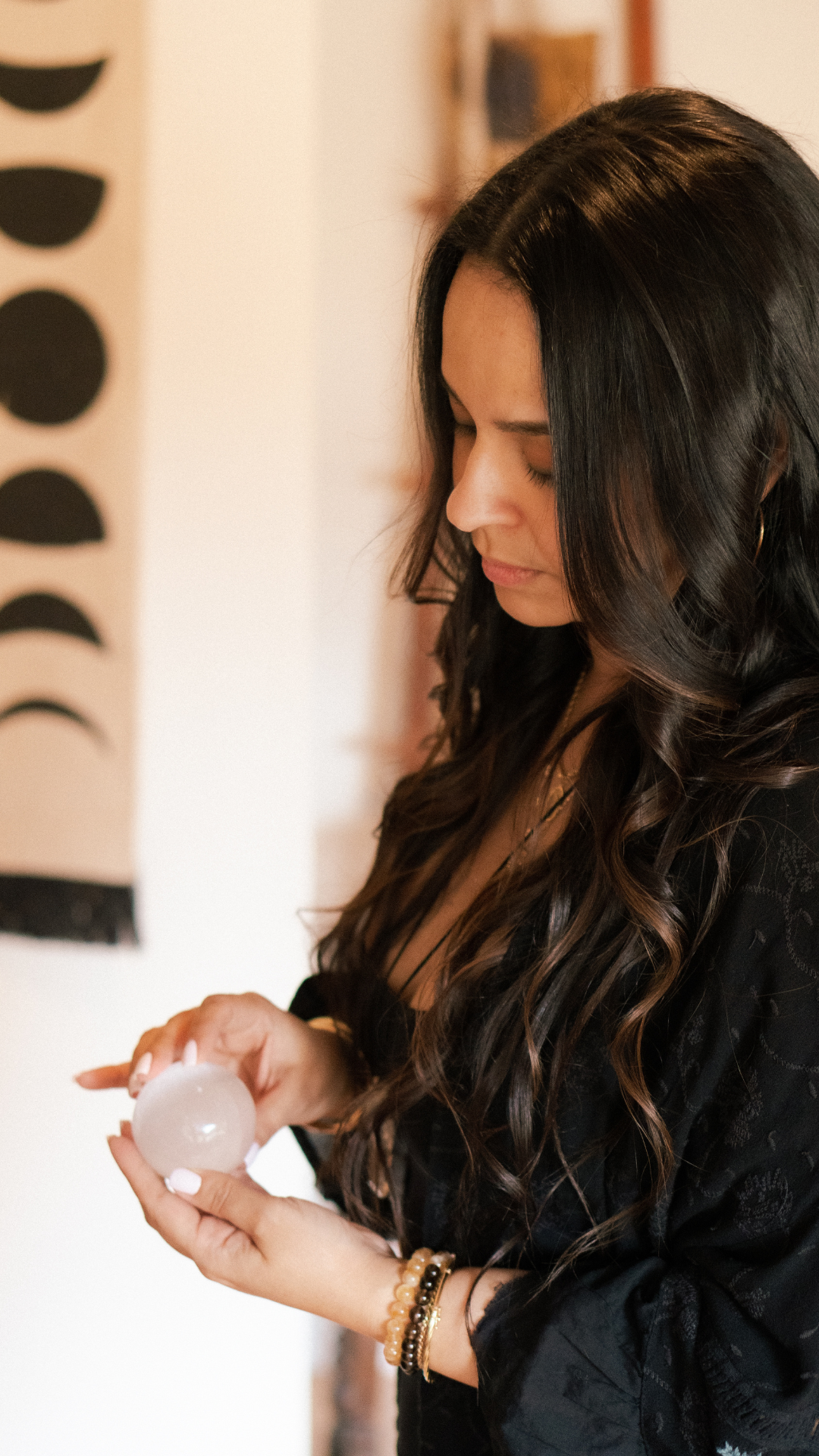 About
Dacier Iglesias
My interaction with the spiritual and mystical started as a child. I saw spirits, astral traveled, was fascinated by Tarot cards, crystals and witches, and mixed potions to make me beautiful and give me powers. I was drawn to vampires, because balance, right? We need to embrace our dark side too. Somewhere between the age of 10 and 12, I disconnected from that World. The little person full of wonder and Magic had gone through too much trauma to co-exist in that realm. I lived an empty life for a decade and went through more hardships. I was alive, but I wasn't living.

Around 19, I was introduced to Hinduism and fell in love with its pantheon of beautiful Gods and Goddesses. Then Buddhism and its philosophy of life. I learned Reiki to understand how energy works. These teachings helped me recollect lost fragments of my Self and find my way to peace through reconciliation. After working on myself, which included therapy and a great support system, Magic returned.

I created Aphrodite to help others connect with their Magic.