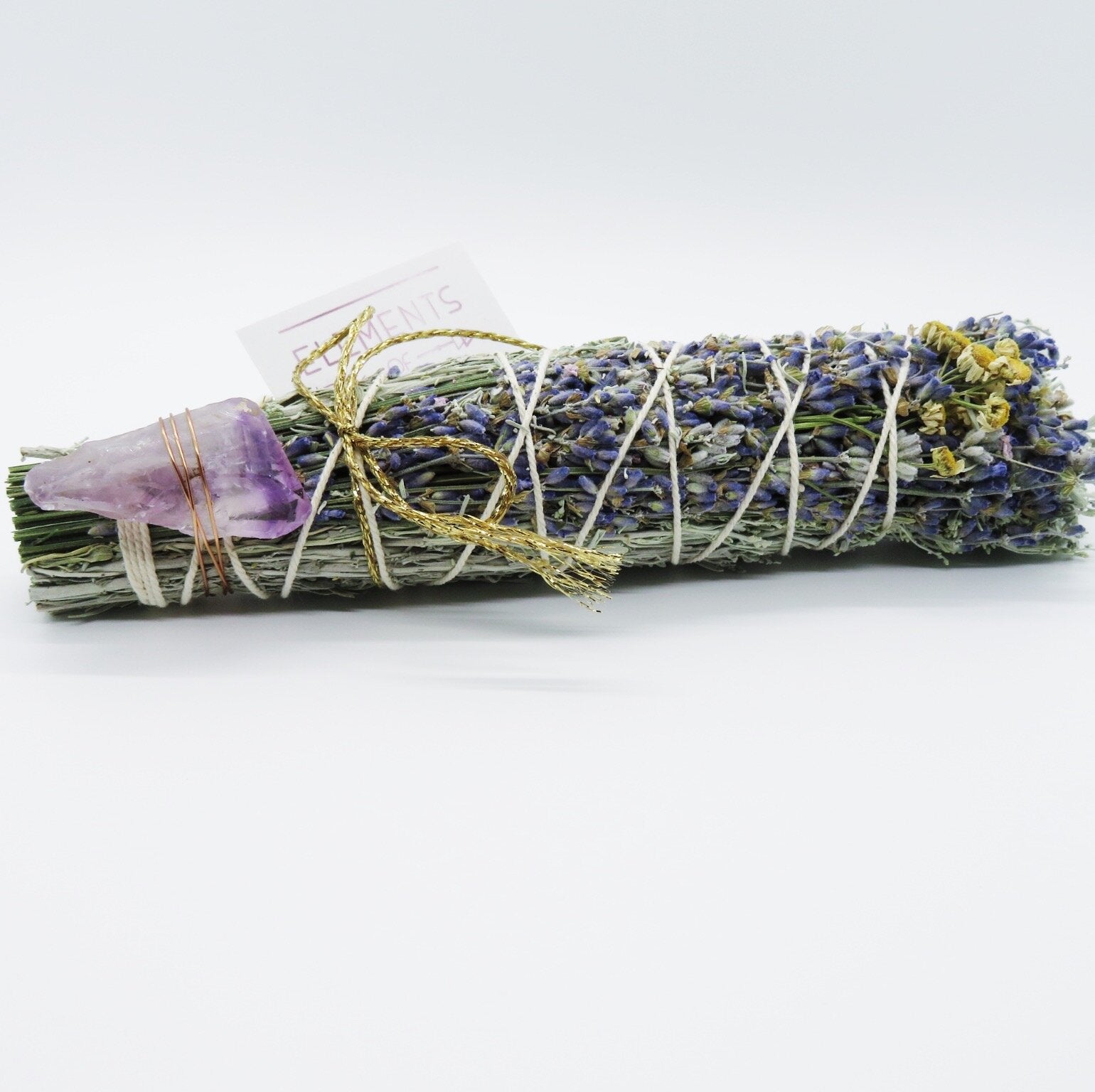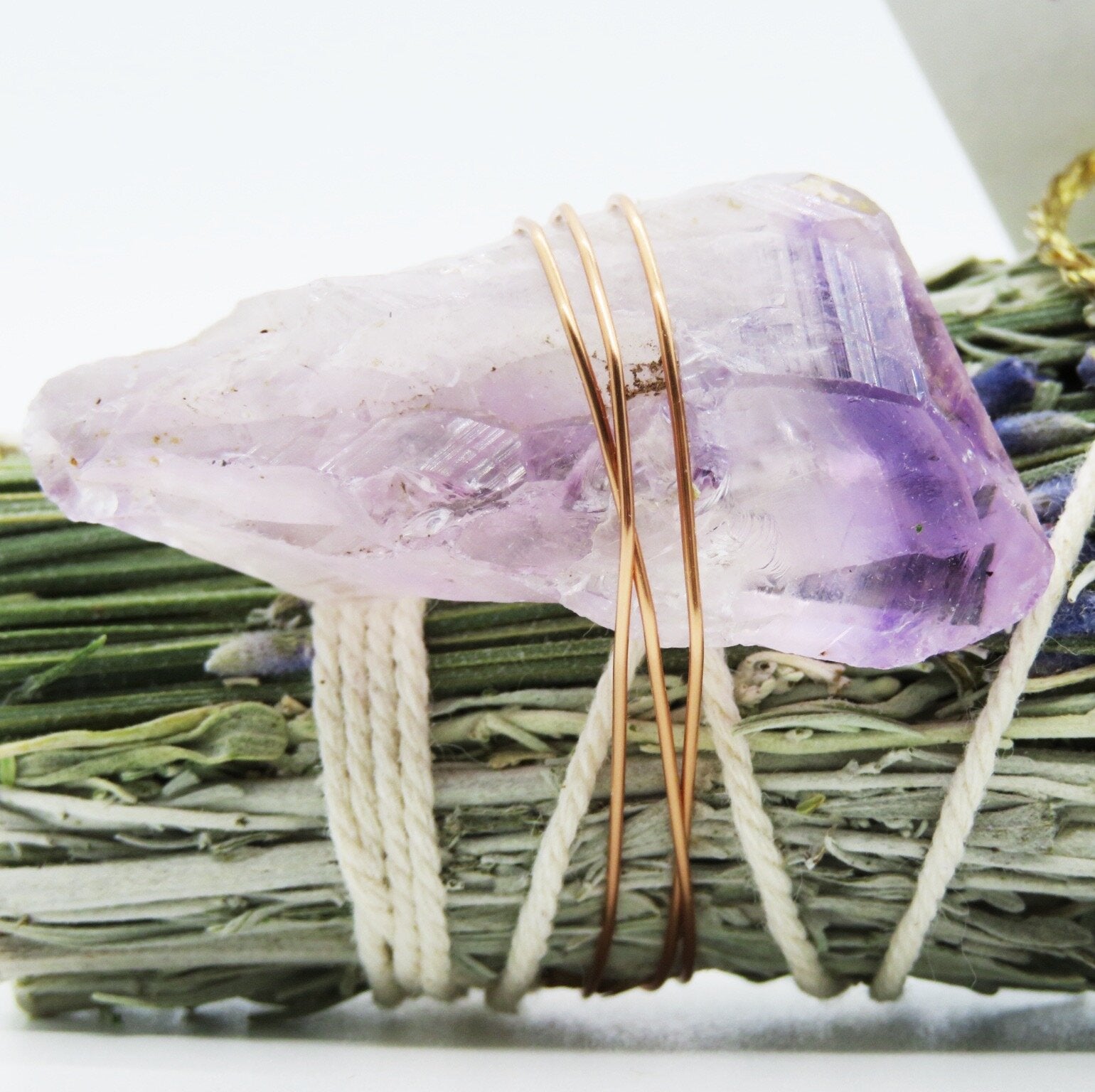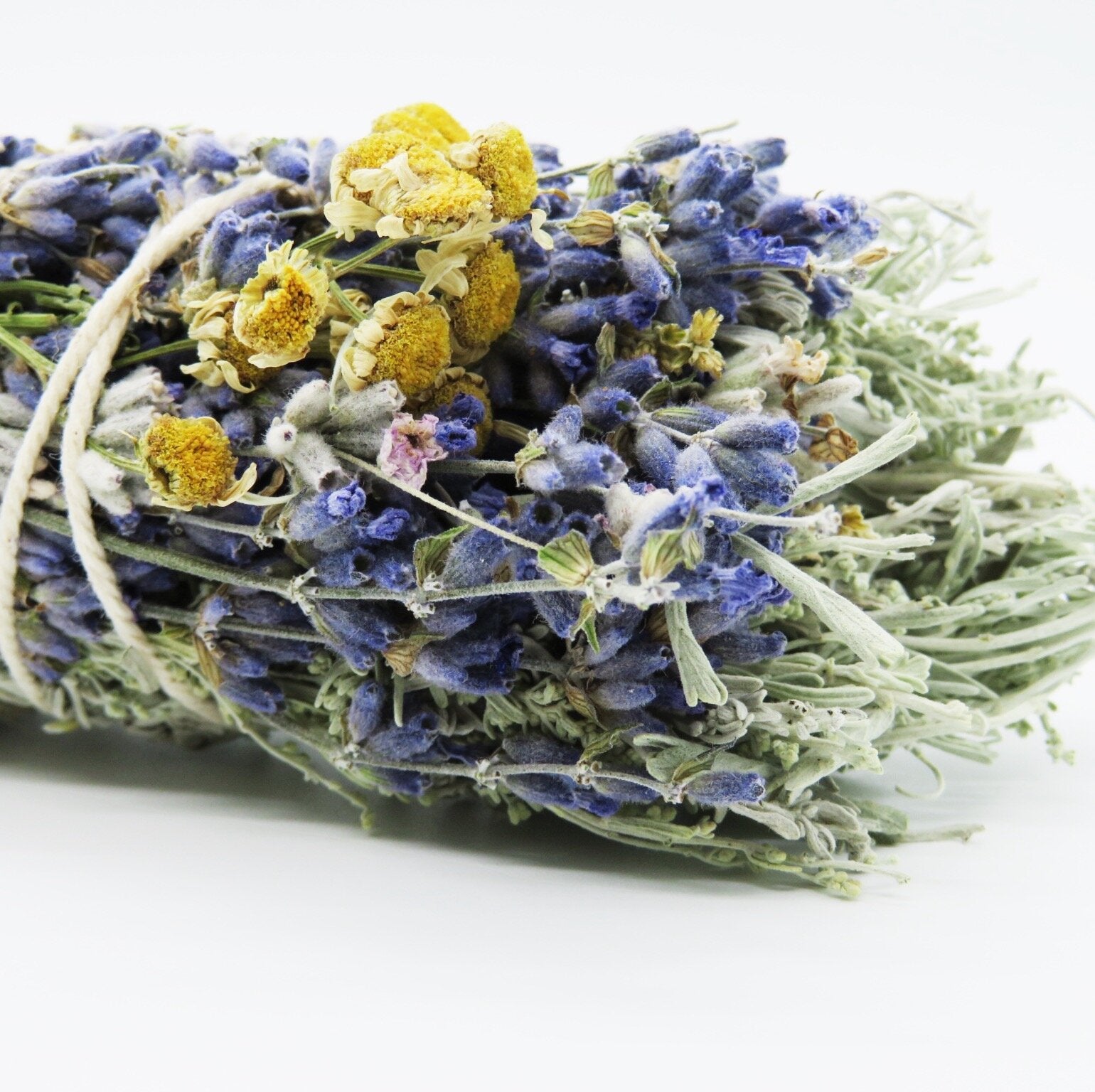 Mountain Sage, Lavender, Floral accent & Amethyst crystal
This sage bundle is designed to calm, cleanse and create tranquility within your space and/or aura.
The smoke from dried sage clears emotional and spiritual negativity. Dried lavender incense has sedative properties and creates a relaxing atmosphere. Burning lavender produces a sense of cleanliness, calm and joy.
The tranquility blend is charged with an Amethyst crystal, which is a powerful and protective stone, possessing a high spiritual vibration. This crystal is a natural tranquilizer and strengthens spiritual awareness.
You will receive an information card with each sage bundle purchase. The information card lists the sage bundle ingredients, healing properties & sage burning directions.
Restore your tranquility!
Happy Cleansing!
Please keep in mind that each sage bundle is uniquely hand wrapped and may differ from the rest. Sage Bundle is approx 8-9 inches long and 1 1/2-2 inches wide.
Please burn sage responsibly. Do not inhale smoke. Do not leave unattended while burning.
Share