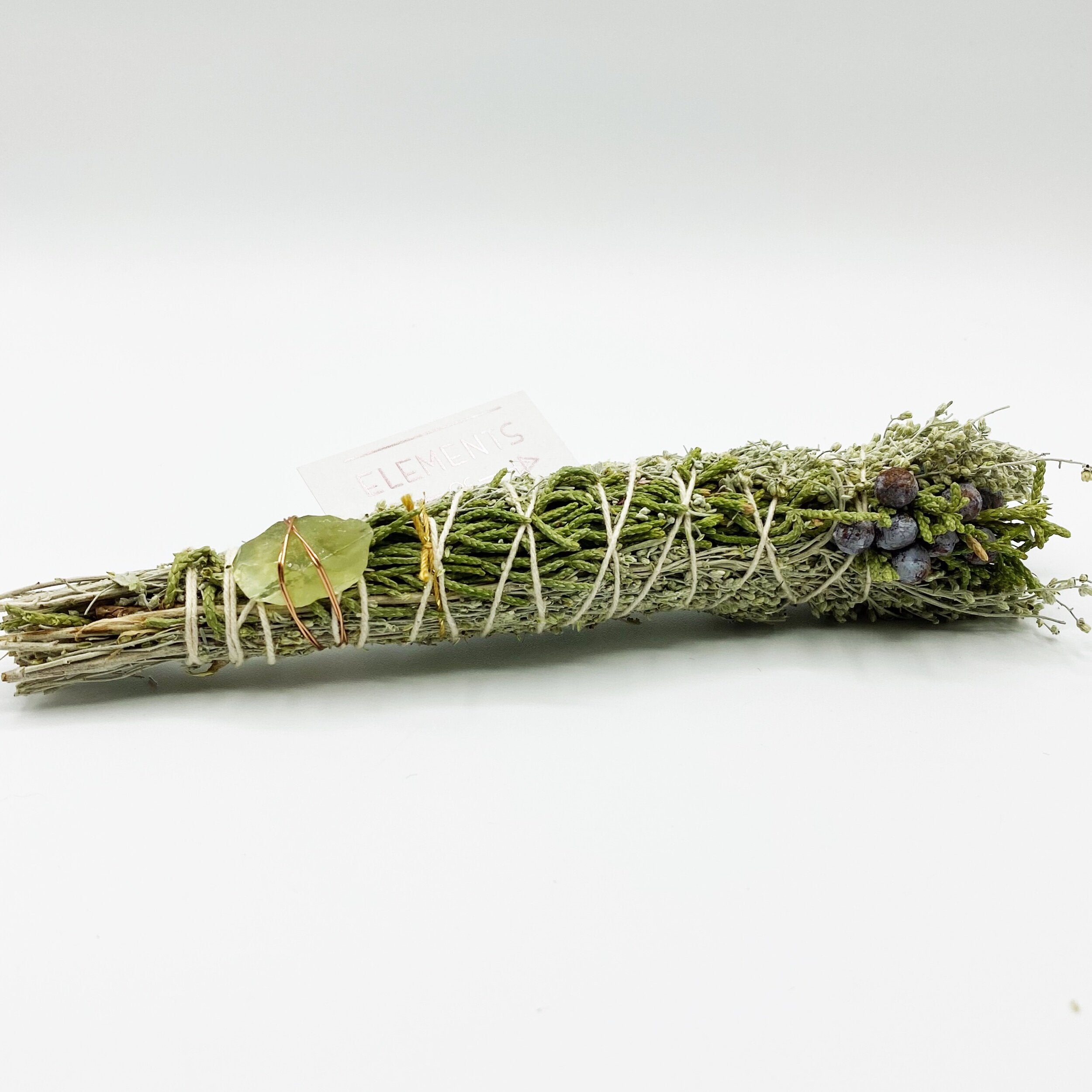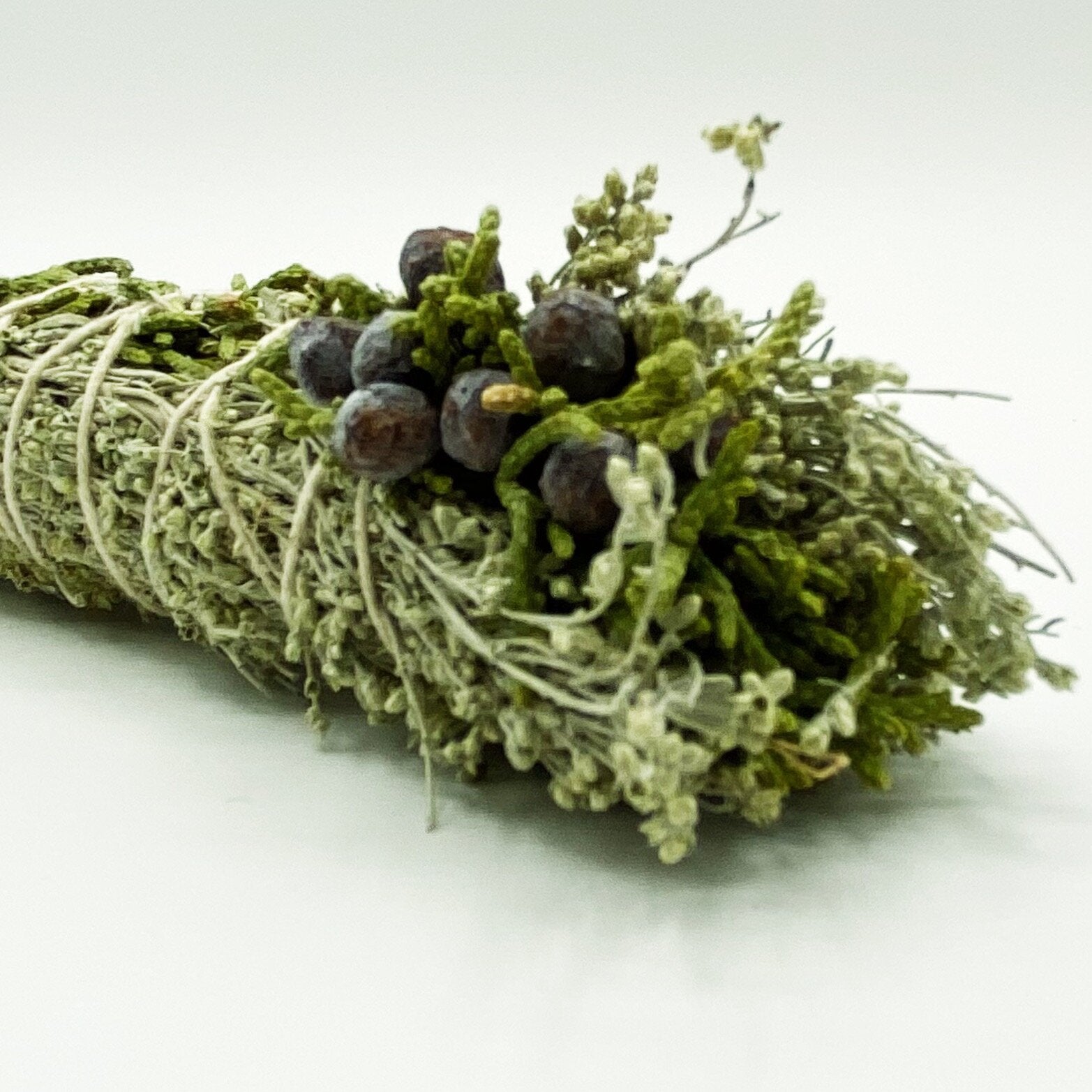 Mountain sage, juniper sprigs & green calcite crystal.
This mini sage bundle is designed to be the perfect gift, either for yourself or to loved ones and friends.
The smoke from dried sage clears emotional and spiritual negativity. Dried juniper incense has protective properties and can be used for resilience and grounding. Green Calcite crystal stimulates balance and mental development toward positive growth in your life.
Each mini sage bundle comes with an instruction label attached.
Restore your positive vibes!
Happy Cleansing!
Please keep in mind that each sage bundle is uniquely hand wrapped and may differ from the rest. Mini sage bundle size is approximately 5-6 inches long and 1/2 inch wide.
Please burn sage responsibly. Do not inhale smoke.
Share