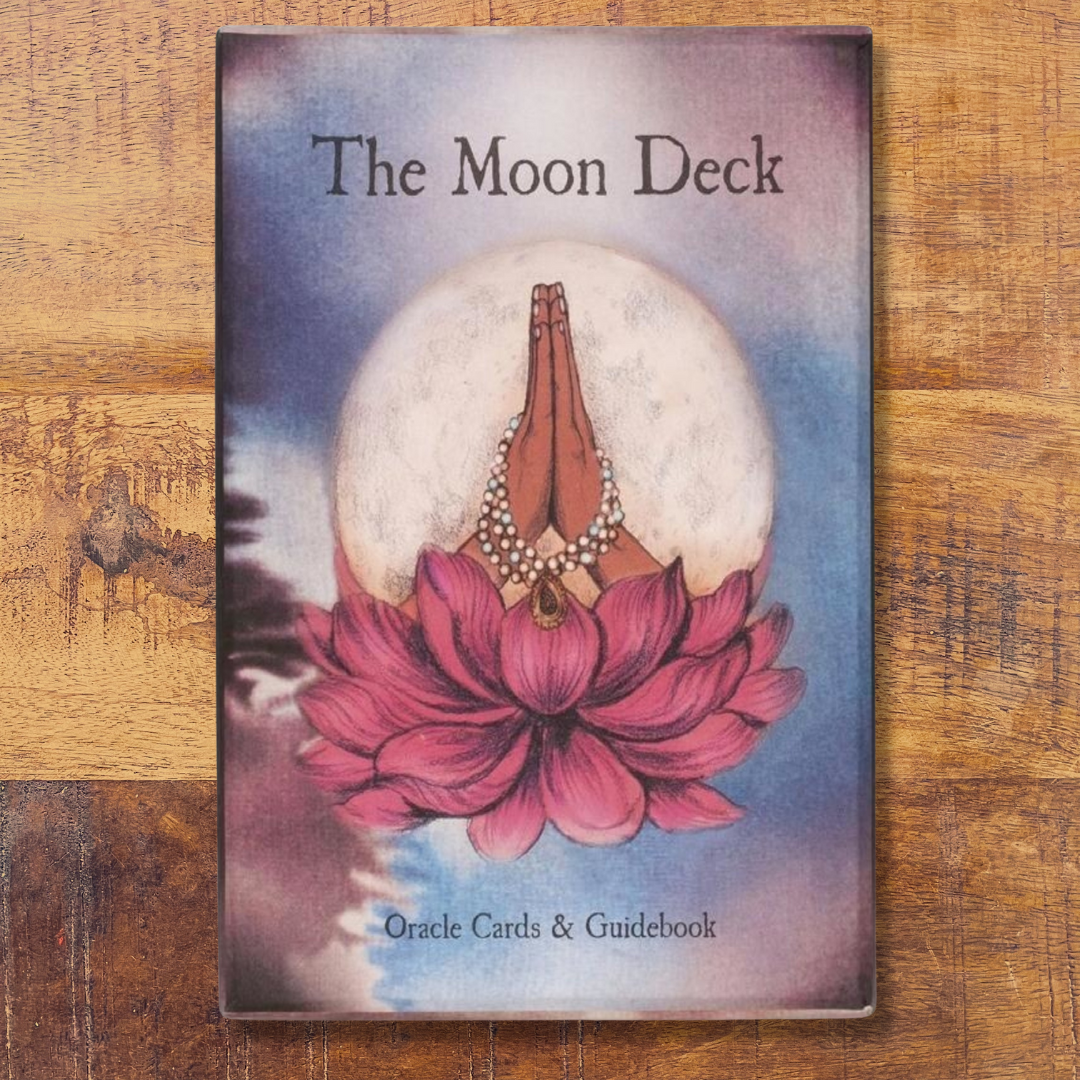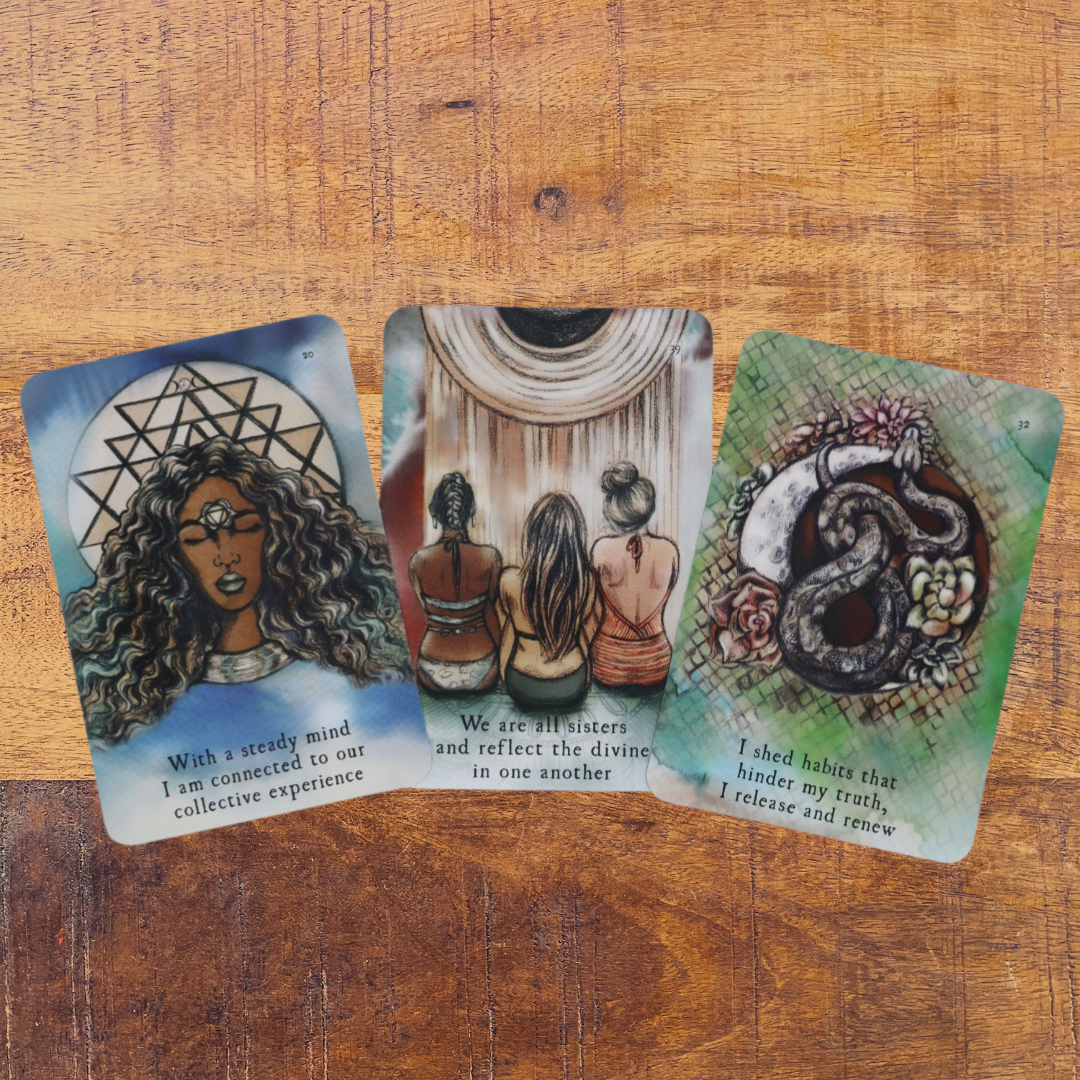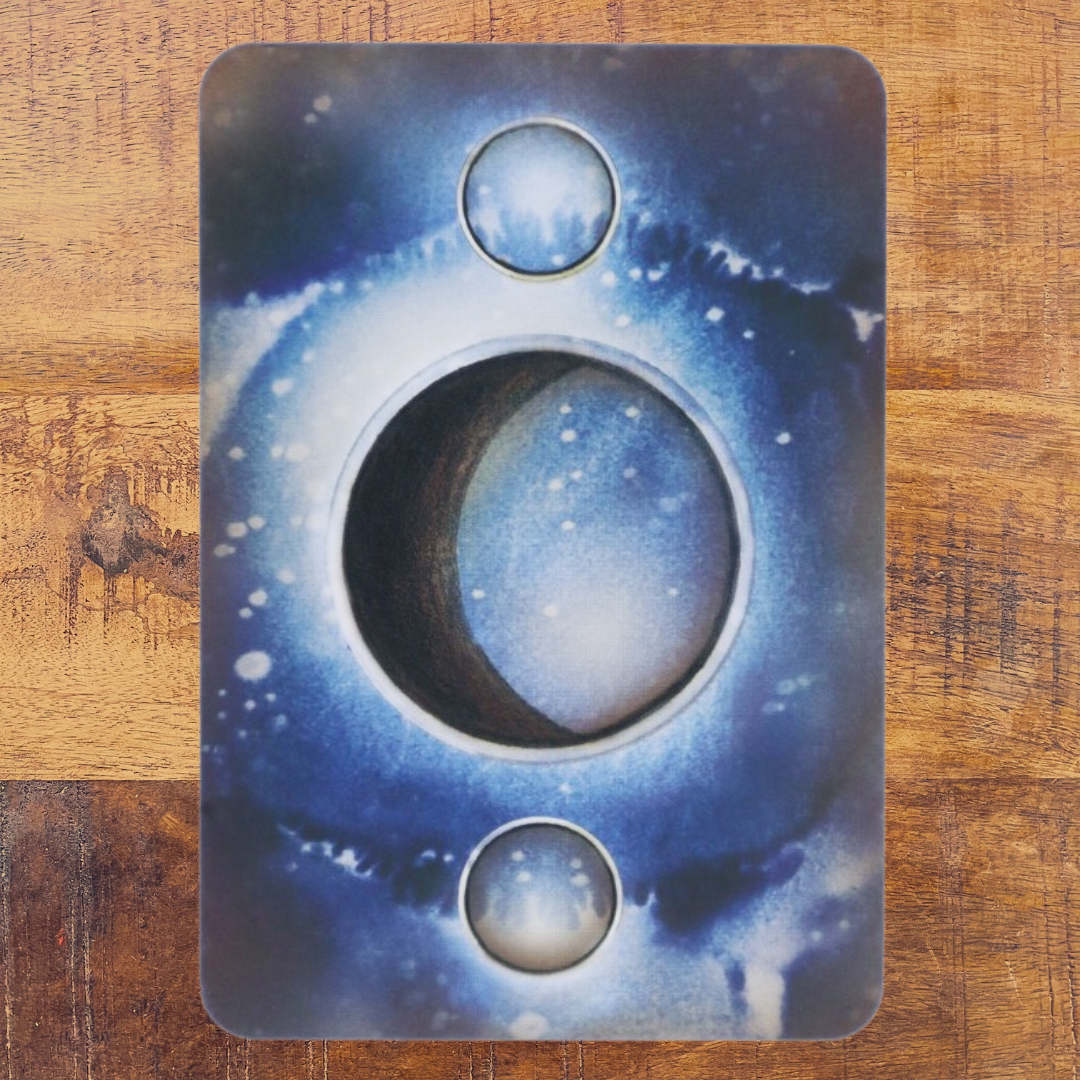 Empower your perspective on life, feel genuine self-love, trust your intuition, and boost your confidence with The Moon Deck oracle set. This card deck + guidebook overflows with accessible and supportive guidance, rituals, insights, and teachings.

GET READY TO:

Have a daily practice to nurture your emotional and mental wellbeing
Experience empowered healing and a deeper connection with your spirit
STOP negative self-talk and strengthen your magnetic mindset
Embody your rituals for self-love, self-care, and inner beauty
INCLUDES:

44 lovingly illustrated cards carrying potent mantras
The Moon Deck Guidebook with insights + rituals tailored to each card
Carefully detailed guidebook with in-depth rituals that go along with the oracle deck
Luxe thick card stock with 'soft touch' finish
Beautiful + sturdy printed paper box to keep your oracle set safe

The Moon Deck can be worked with as an oracle guide, as a daily tool for reflection and meditation, or in tarot-inspired spreads. It is printed on FSC-certified paper using plant-based inks. FSC-certified paper (Forest Stewardship Council) is paper that has been harvested in a responsible manner and promotes the management of the world's forests.
♡ Divination System: Oracle
♡ Cards: 44-card deck, 4.75" x 3.5"
♡ Card stock: Smooth-matte finish
♡ Box: 2-Part box
♡ Guidebook included: Yes
Share