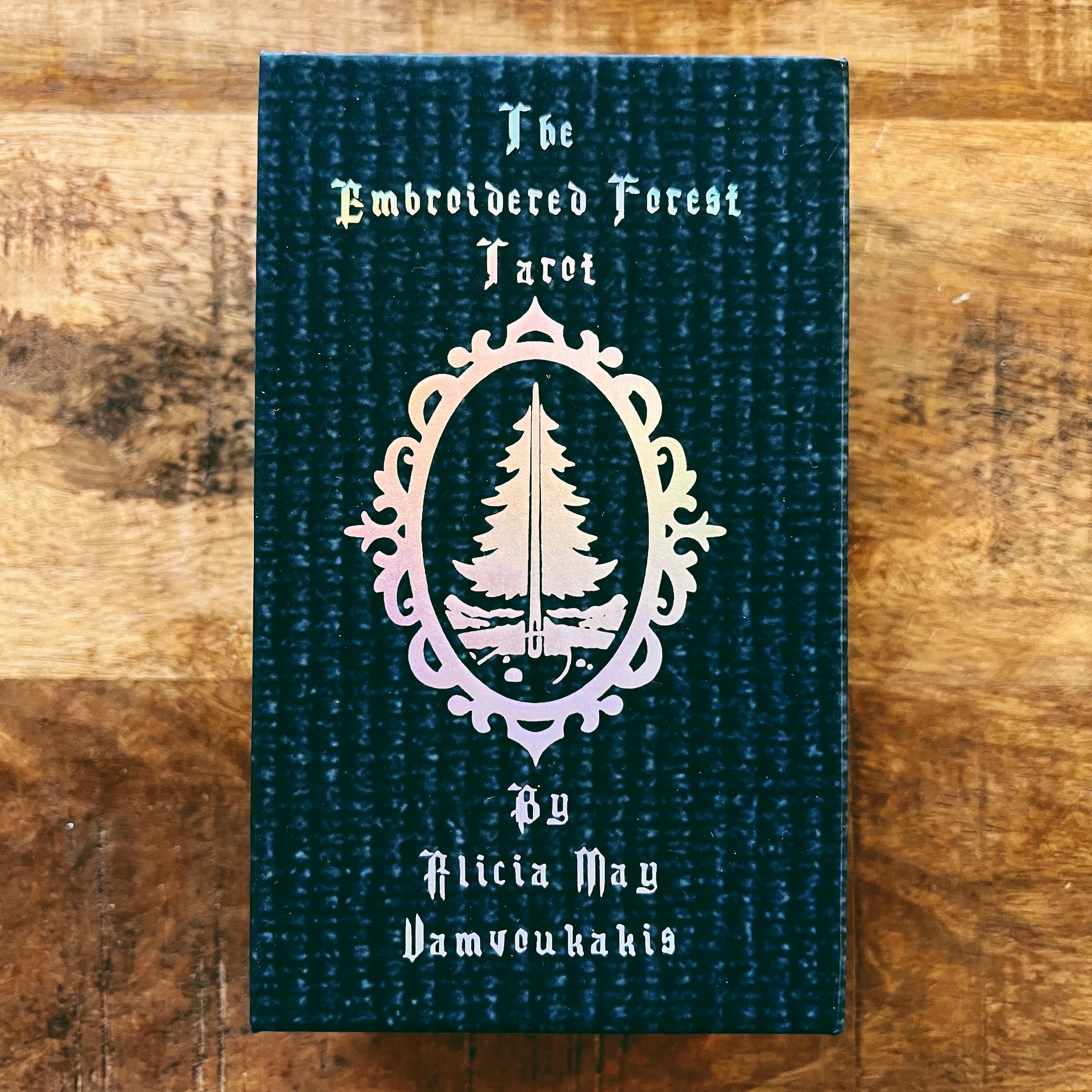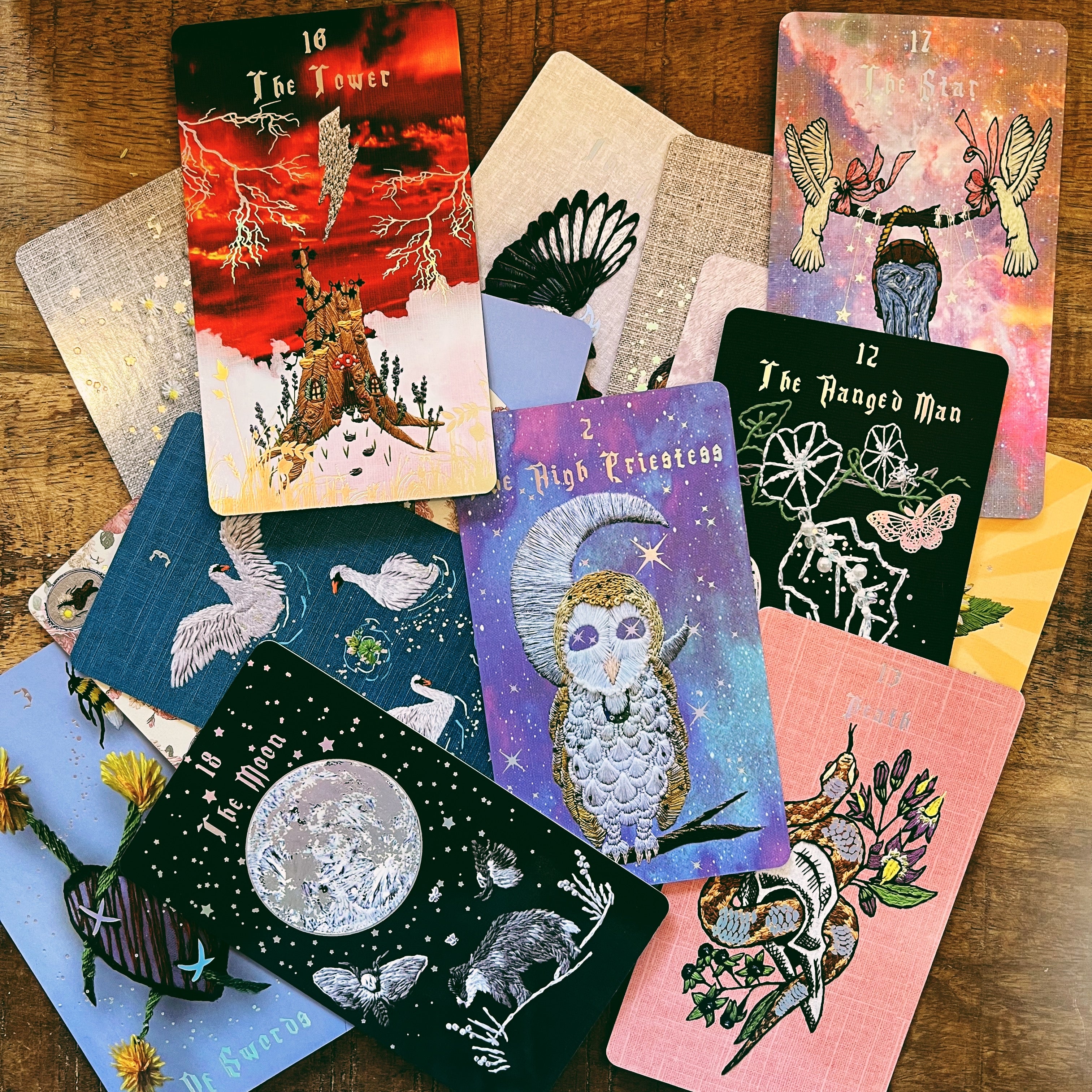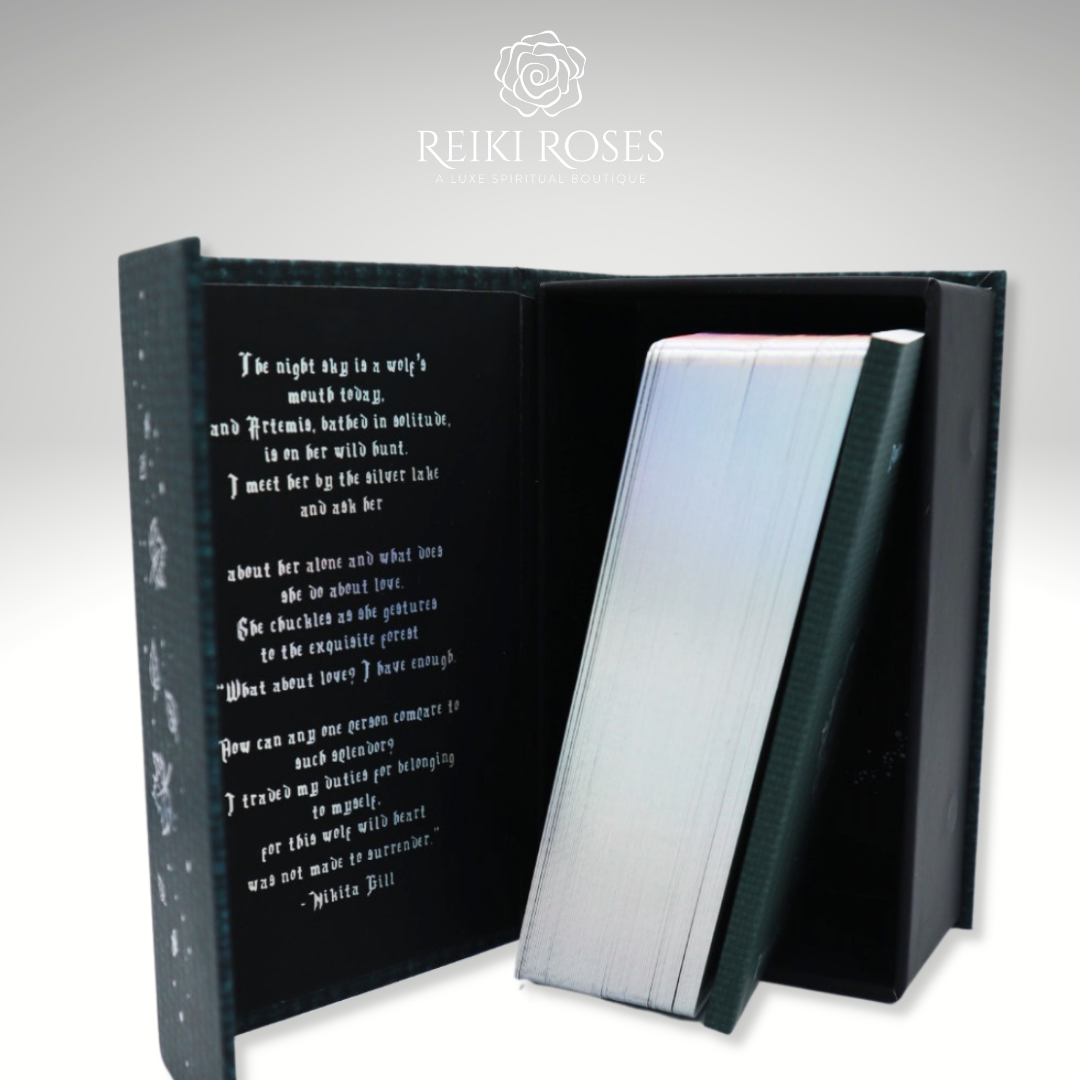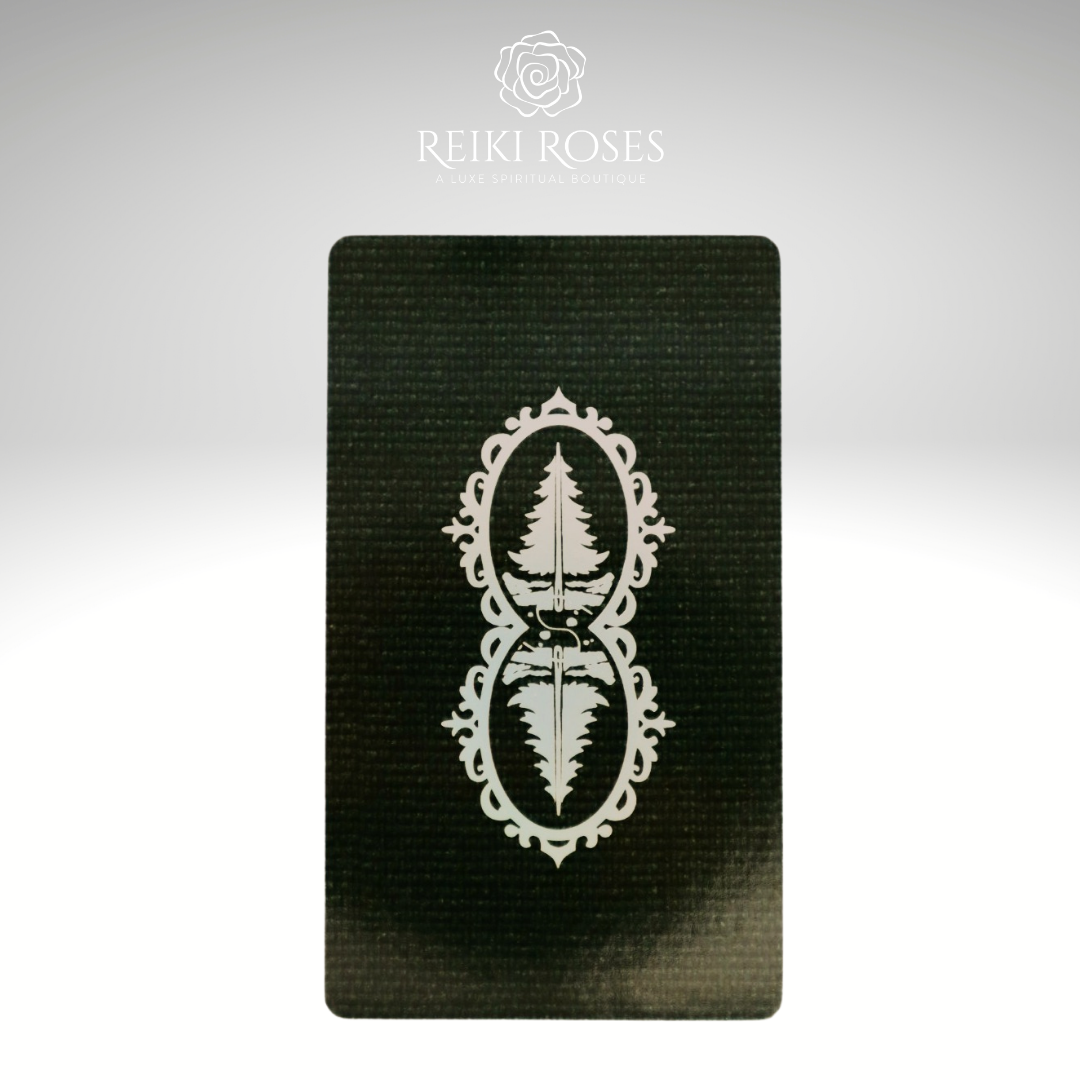 The Embroidered Forest Tarot
Reconnect with nature and your intuition with this luxury tarot deck inspired by woodland creatures, magical forests and folklore. Depicted in traditional hand embroidery by thread painting artist Alicia Vamvoukakis printed onto cards to function as a real tarot deck.
Full Color Photographed Artwork

For a calm and cozy vibe ready to be discovered.

Gloss lamination to highlight the vivid colors, embroidery and fabric textures.

Pipified/Simplified minor arcana featuring hares as pentacles, swans as cups, foxes as wands and bees as swords.
Holographic Silver Gilded Edges

To remind you to never stop shining, even in dark times.

Enjoy holding and shuffling these 350gsm thick cards.
Magnetic Close Box

With holographic silver foil to protect and decorate.

Each deck comes with a detailed softback guidebook with color, matte lamination and holographic silver foil front. 8 card spreads for following the wheel of the year.
Holographic Silver Foil Accents

On front and back and matching.
♡ Tarot System: Rider-Waite Smith/Pip
♡ Cards: 78-card deck, 4.75" x 2.75"
♡ Card stock: 350 GSM, high-gloss
♡ Box: Magnetic Close Box
♡ Guidebook included: Yes
♡ Each card is a hand-embroidered design.
♡ It takes us back to our childhood when magic, spirits, and nature creatures were very real.
♡ The Minor Arcana is more of a pip deck which lends itself to the reader's intuition. Remember, if your reading comes from your heart, there are no wrong card interpretations.
Share