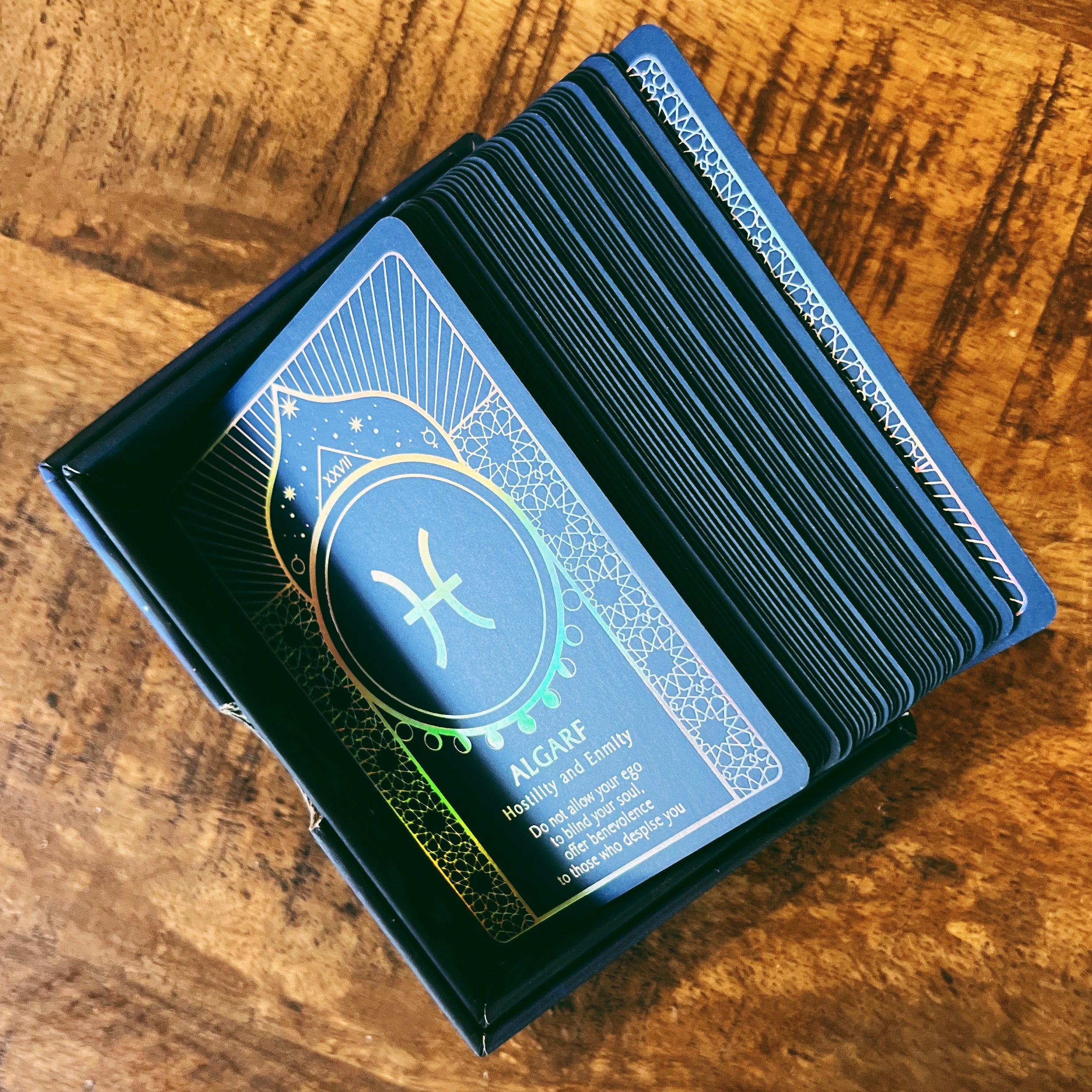 Ethereal Orbs Oracle Deck
Inspired by the Alhambra Palace (Granada, Spain) and the 1001 Nights, this deck delves into the theory of the Mansions of the Moon (also known as Nakshatras in Vedic Astrology), as well as some of the main Fixed Stars used in ancient magic and traditional astrological practices. The deck is perfect for those looking to learn more about the Moon and embark on a journey to healing the soul. 
Note: this deck does not include a hard-copy guidebook. A PDF file will be emailed after your order is fulfilled. The guidebook includes A 107-page full-color PDF guide that covers all the planetary significations and theory behind each of the elements in the cards. Ideal for those looking to study and understand the deck.
More Information about the deck:
Ancient civilizations have always venerated the power of the celestial bodies, especially the Moon since she represents the ultimate divine feminine archetype. It is through her powers we create, manifest, and nurture our souls.

Each card is infused with poetry and positivity to guide you through the process of healing the soul. Since the moon teaches us, it is necessary to let go to become full once again.

The deck is also travel-friendly and can be referred to on the go.

Designed and written by Maria Praena
♡ Deck System: Oracle
♡ Cards: 44-card deck, 3.5" x 2.5"
♡ Card stock: 350 GSM, matte
♡ Box: 2-part box
♡ Luxurious silver holographic foil for both sides
♡ Guidebook included: PDF file
Share