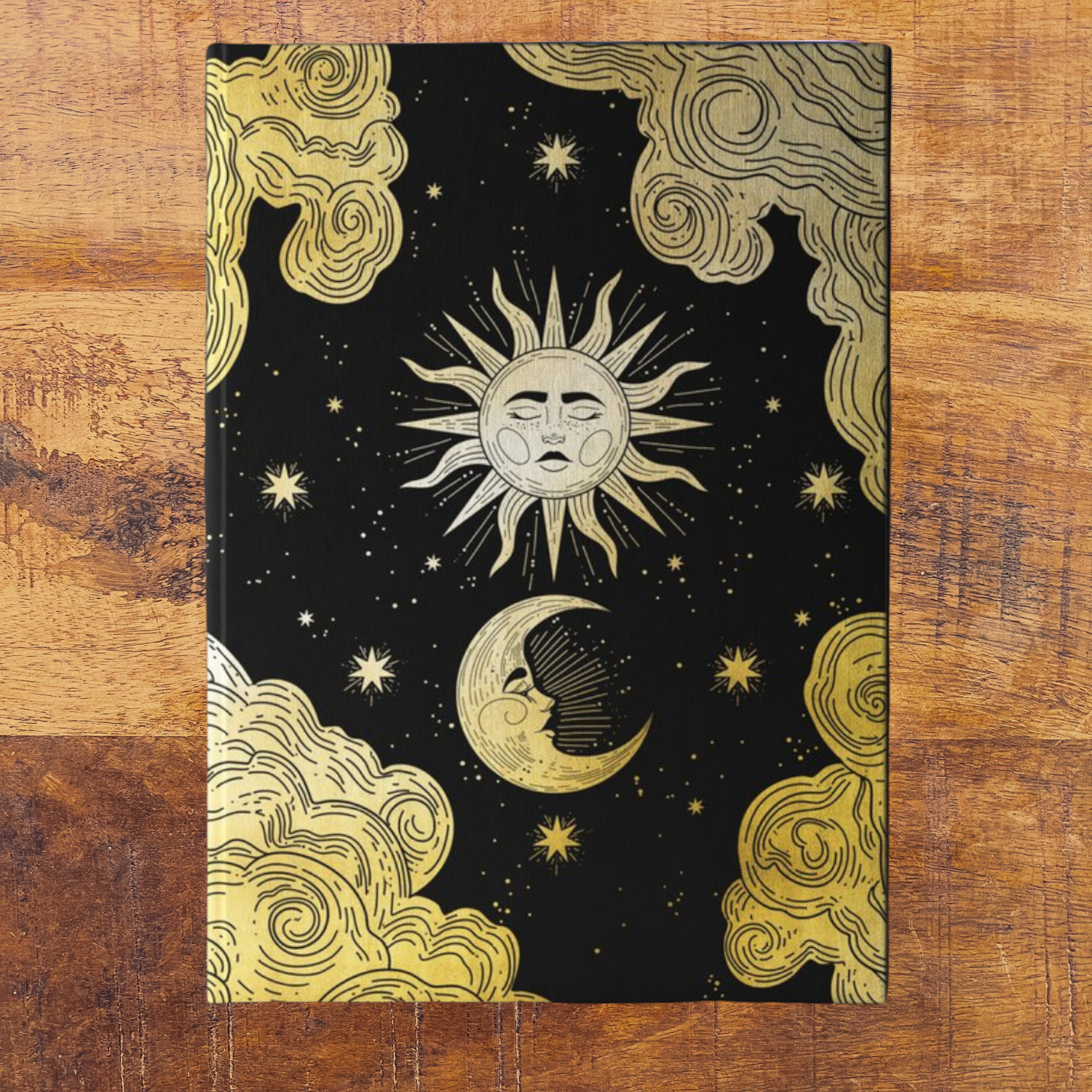 Cocorrina Sun and Moon Blank Journal
Use this journal to write down your spells, notes, affirmations, thoughts, lessons, tracking down your life, ambitions and goals.
The pages are blank on beige literature paper, with the most beautiful texture to feel old but fresh. It's ideal to sketch as well, or put in pictures, flowers, etc.
Share