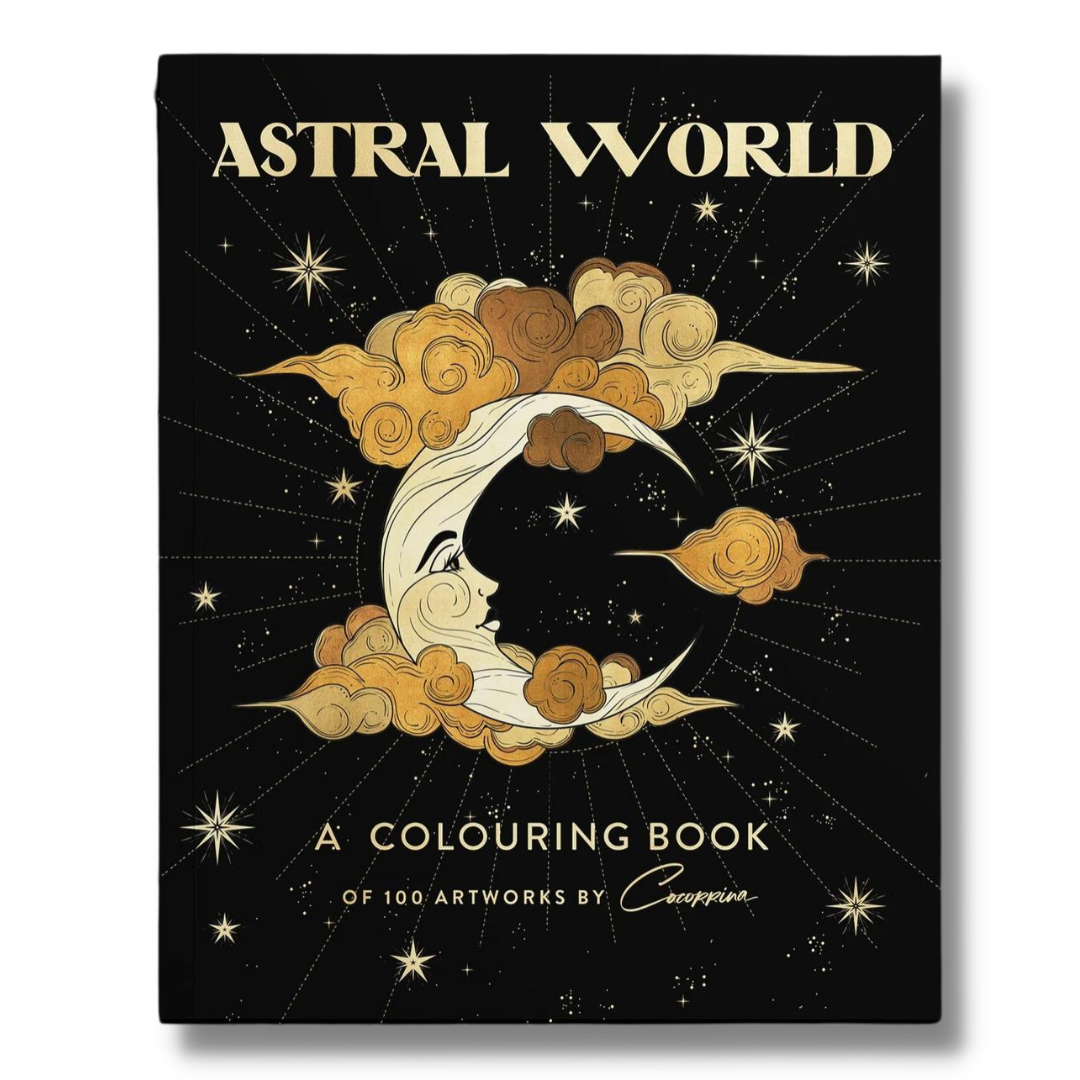 Astral World Coloring Book
Created with love for you.  Your magic can change the world. Art therapy can help you heal yourself and improve your physical, mental, and emotional well-being. Some therapists believe that colouring provides the added benefit of taking us back to the simpler times of our childhood.
While trying to discover healthy and creative alternatives to lower my stress levels i realised that answer was right in front of me. I hope this book brings much-deserved joy to your mind and help you transform the environment around you. Everything starts with our happiness, and drawing will bring you just a step closer. 
Share