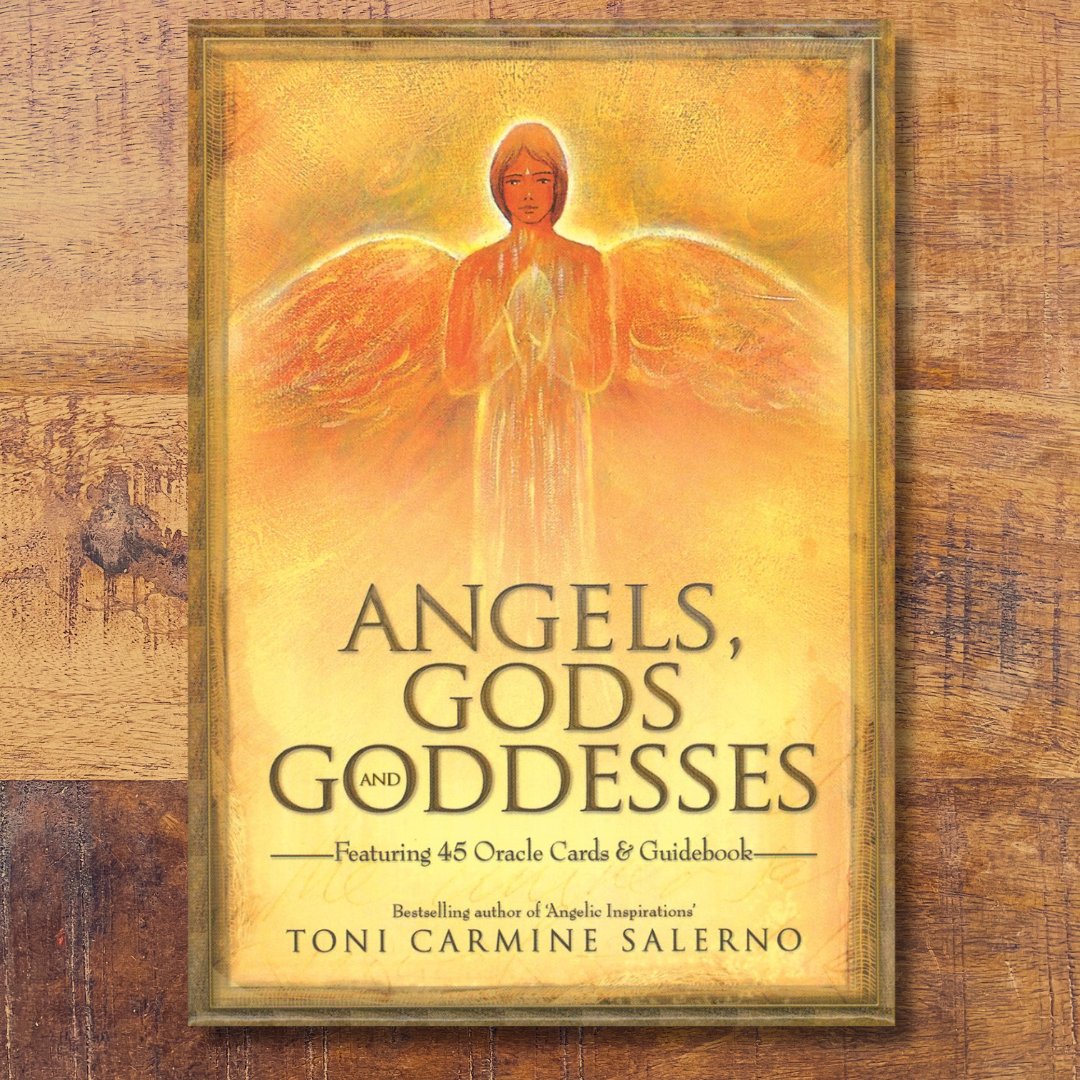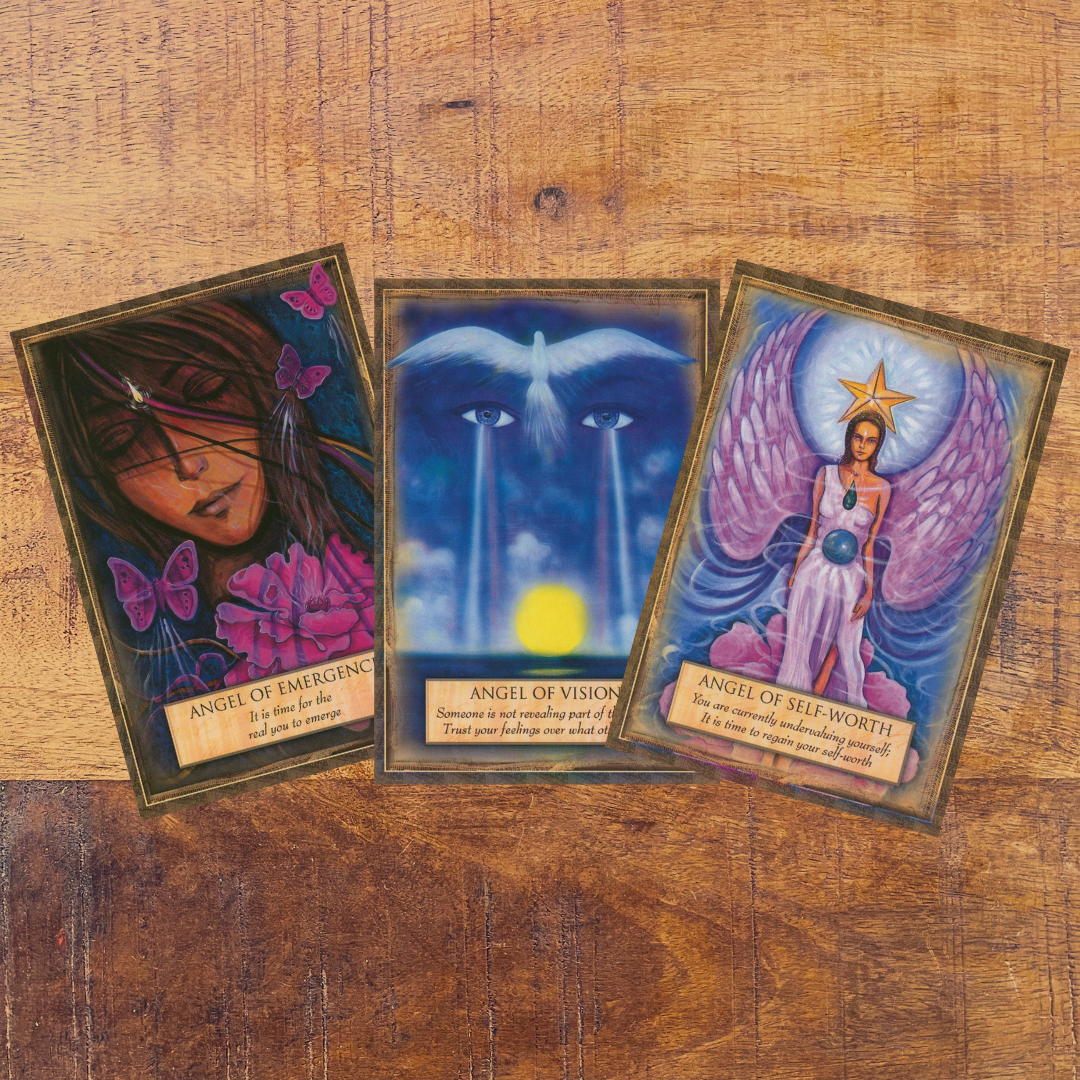 Angels, Gods, & Goddesses Oracle
This luminous oracle deck presents archetypal energies of guiding forces to help you clarify specific issues in your life. With stunning depictions of angels and deities, this easy-to-use deck is the perfect tool to help you through your day. Think of a question, and then pick one or more cards to see what messages the oracle offers you today. Features 45 cards & illustrated guidebook, packaged in a hardcover box set.

Toni Carmine Salerno is an intuitive artist and best-selling author with a strong interest in spirituality, philosophy, and energy healing.

♡ Deck System: Oracle
♡ Cards: 45-card deck, 3.75" x 5.5"
♡ Card stock: Paper, matte
♡ Box: 2-part box, 4.125" x 5.875"
♡ Guidebook included: yes

Share