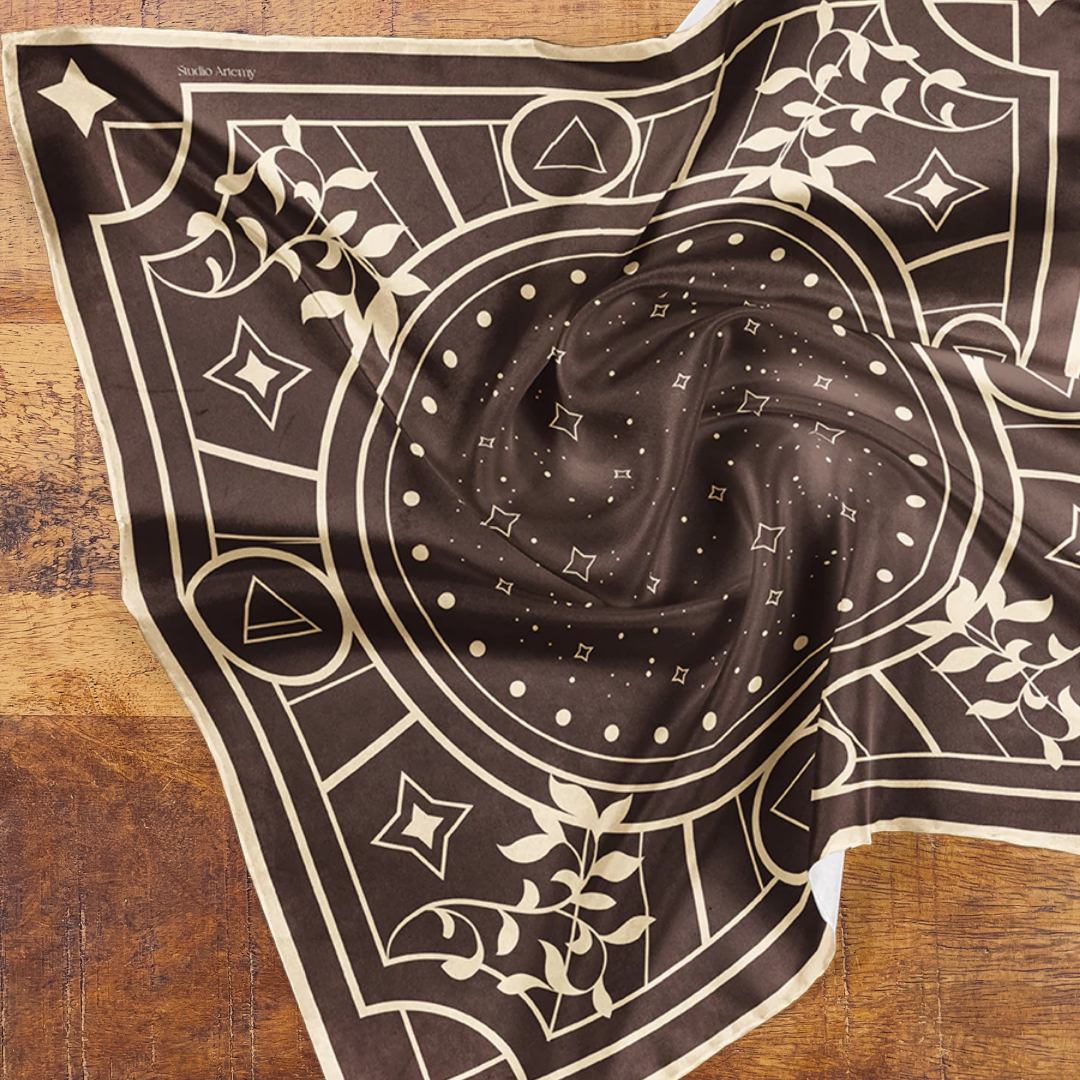 A hand-designed altar cloth to read your cards from or simply wear as an accessory for bonus style points
The unique design reflects the energy of the four elemental energies (fire, water, earth, air) and is made from the most luxurious vegan silk. As a result of the unique printing technique, the table cloth is very durable and made of the highest quality.
Size: 31.50" x 
31.50"
Fabric: Vegan silk
Aftercare: Hand-wash in cold water with delicate soap. Rinse and air dry. Do not use the washing machine or dryer. To remove any creasing, iron on a low temperature on the reverse side contrary to where the print is.
Share